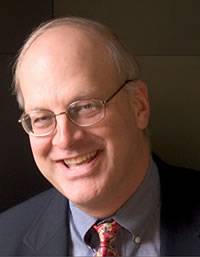 As an Executive Coach with over 100 resource professionals to call upon, it is exciting to see clients grow and reach new levels of success with their businesses.
Doug has built 5 businesses in the last 25 years including the first Sylvan Learning Center on the East Coast (1984), a newspaper, a consulting business, and a publishing company. He also spent 5 years with a Fortune 100 company as as Director of Marketing for a Division, Product Manager and Strategic Planner. In addition, as college professor, he has taught Management, Entrepreneurship and Marketing to MBAs and undergraduates. Doug has a range of experiences to draw upon to find creative solutions and achieve breakthroughs for you in your business or as an independent service provider. His recent book Where To Go From Here: Reinventing Your Career, Your Business, Your Working Life (2009) details reinvention strategies, how to work with an Honest Broker, and coaching success stories.
The worldwide research organization Global Gurus ranked Doug 13th on its list of the world's top coaches for 2015.
Doug also conducts workshops on Leadership & Team Building, Networking Strategies that really work, and Business Strategy for "key" managers with companies, trade associations and non profits. He is active in the International Coaching Federation (he ran workshops at the national conference), National Speakers Association, American Marketing Association, the Connecticut Venture Group, The American Society of Training & Development, Toastmasters, the Dutch Treat Club, and numerous chambers and business organizations.
A recent profile in the Wall Street Journal on Doug highlighted a client who has tripled her business in 2 years and achieved a longtime dream of buying and transforming a spec house. In addition, a recent interview in Investor's Business Daily focused on Lifelong Learning, and reinforced his philosophy that it is essential to constantly read books, listen to tapes, and attend seminars in order to learn and grow. (see articles, interviews and current projects.)
Highlights
As Managing Director of The Success Coach, he works with business owners and independent professionals to help them grow their business and with executives to empower high performing management teams.  He has coached over 1000 clients and facilitated team building and strategy retreats for over 100 companies, trade associations and non profits.
He is the Founder, President and Co-owner with his wife (Gwynne) of Sylvan Learning Center of Darien CT. He helped launch Sylvan's National Advertising Campaign in 1987. In addition, he has founded 3 other businesses.
He founded and facilitates a High Talent Creative Group that meets with Fairfield County's leading entrepreneurs monthly. He writes for several newspapers and speaks widely on business growth topics.
He was Director of Marketing for Champion Office Products – a $175 million business with 23 locations. He managed the COMDEX show in Las Vegas and Atlanta.
He is a Professor of Management, Marketing & Entrepreneurship and Keynote Speaker to undergraduate and MBA students at numerous universities.
Education
BA, Cum Laude, University of New Hampshire, Spanish/International Relations
MBA, University of Virginia, General Management;
ABD, University of New Haven, Doctorate of Management Sciences (thesis not completed)
CPBA (Certified Professional Behavioral Analyst) 1998 TTI Institute, Scottsdale AZ
CPVA (Certified Professional Values Analyst) 2004 TTI Institute, Scottsdale AZ
Trimetrix Certified 2006, TTI Institute, Scottsdale AZ